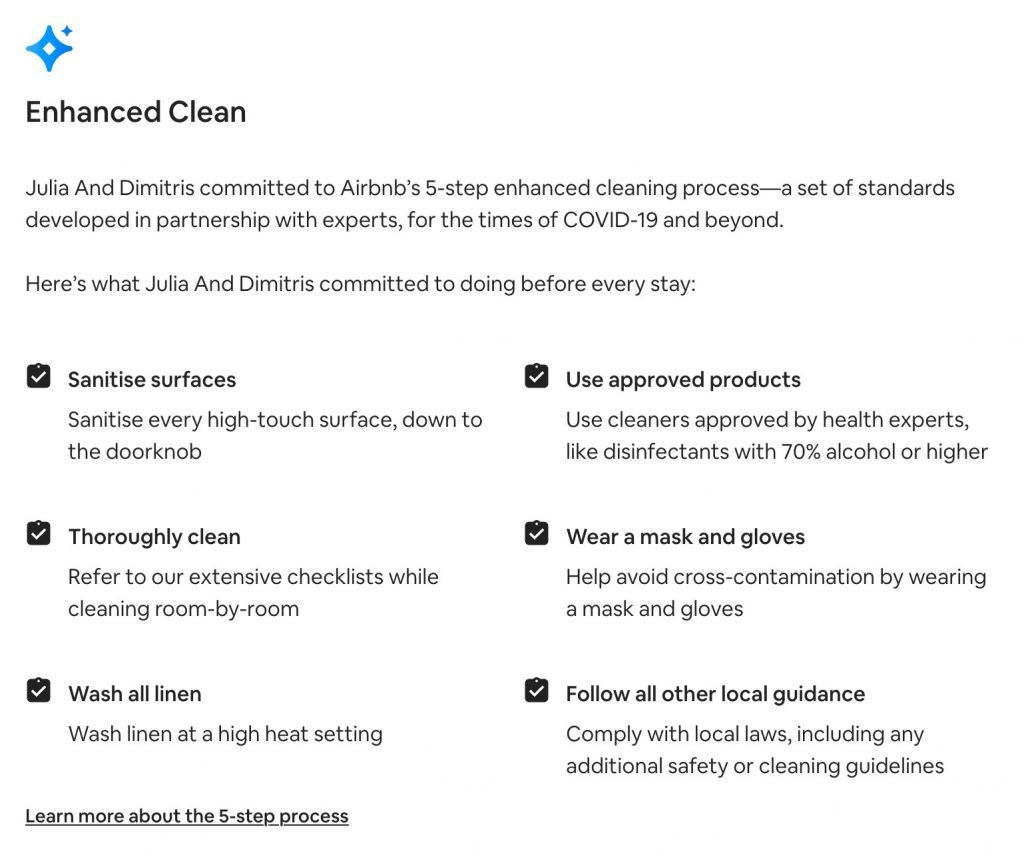 Our priority is to keep you safe
We are sure that you will enjoy a unique experience during your stay. Besides that, our priority is to keep both our employees and our visitors safe and healthy.
Casa Milos is aligned to World Health Organization' s policies for safety measures against COVID-19.
Our policy
Staff is always wearing protective masks and gloves
Staff undergoes thermal screening daily
Hand sanitizers available to every room

Before your stay
All surfaces are disinfected 
Air conditions are disinfected 
Room keys are disinfected
Enhanced disinfection and deep cleaning practices
Steam cleaning of fabric surfaces
Help us keep you safe
Housekeeping is only available upon request in order to keep your room safe from external germs and viruses.
Wash all parts of your hands frequently (at least 20 seconds if using an alcohol-based hand rub, and at least 40 seconds with soap and water), including after exchanging objects such as money or credit cards.
Look for hand sanitizer stations and use them before going into dining halls, restaurants or bars.
Cover a cough or sneeze with a bent elbow or tissue, and throw away the tissue in a closed bin.
Maintain at least a 1-meter distance from staff and other guests. This includes avoiding hugging, kissing, or shaking hands. If you can't guarantee the distance, wear a mask.
The doors and windows of all rooms should be opened daily for natural ventilation